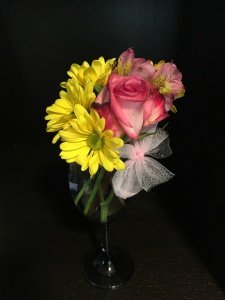 My heart paused twice this week when I learned two different friends passed away. Jim Cacabelos was a powerful meeting professional and Chris Korsgaard the founder of the Portland Gay men's chorus.  While I knew both of these men I did not know them well. I knew the good work they were choosing to lead in the world. These men came to this planet in service to the world.  In their passing they leave behind family and industry friends struggling to make sense of the deaths and working hard to honor their legacy.  All good things. Mindful dying of another invites us to mindful dying in our self to live and lead more mindful lives.
What are you here to serve?  What might need to die in you, or your work so that something new can emerge?
Over the past few weeks I've been experiencing my own mindful dying of sorts.  Not dying as in leave the planet, but putting down those things that no longer serve me.  You see I had to move my home and my office.  Here are techniques that helped me get on the other side.
Mindful dying to open to the real you:
Visit your closet – remove one item that you have not worn in a year or that when you look at you remember a person, place or time that does not bring you joy. Let go, let it die.
Look around your workspace – every workspace has mementos, photos, images that are designed to remind of something. If you have item that does not bring you joy.  – Let it go and let it die.
Look at the people in your life – who is on your Facebook friends, your client list that no longer bring you joy. Lovingly release them in your life so your full self can emerge.
Mindful story telling – now that you have selected a few items that no longer serve you look at the stories you are telling about yourself.  Is it time to write a new story and let it go?
What is in your world now ready to die so you can be born anew?
In dying we open up to being more of the real you.  Mindful dying is he conscious choosing to let go of objects and stories to be more fully, vulnerably and authentically you.  My heart grieves for Jim & Chris and the families they left behind, but more than that my heart mourns that so many of us are not fully living each day.  As friends, families and colleagues move to their greater yet to be we have choices to live and lead mindfully.  Please activate one of the actions I suggest above and choose leading more mindfully with what and who is left behind.
Affirmation:  Today I choose mindful living putting down the thoughts; people, stories and items that do not bring me joy.  I choose lead and live mindfully.
Mindfulness matters, make it a great week!
Holly
Holly Duckworth, CAE, CMP, LSP, is a nationally recognized speaker, author and coach for mindful leadership. Are you ready for a conversation on what you need to let go of, give Holly a call.  She works with stressed out leaders to create profits, peace, and presence. Author of Ctrl+Alt+Believe: Reboot Your Association For Success, Holly is a columnist for MeetingsNet/IdeaExchange, and writes a column on the future of business for Science of Mind magazine.  www.hollyduckworth.com