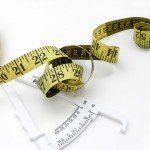 I am often asked, what is the perfect size board for our organization?  The good and the bad news about association leadership is there is no one right or wrong answer to this pressing question.  It's all about the goals objectives and results your group is working to attain.  I've worked with boards as large at 50 and small as 7.  I'll tell you from my experience less truly is more.  You get more strategic decisions done faster with a smaller decision making body.
That said I recently went on a shopping expedition.  For me I call them expeditions because well shopping is not something I do a lot of.  Fashion I know is one of my.. What do you call them… weaknesses?  I walk in the store and pretty much surrender at the door asking the sales clerk to help me.  Her first question, what's your size?  The question sounded familiar, what size is the perfect board?   I proceed to tell her and she begins to fill the dressing room.  As I try on each garment I notice she didn't bring in the sizes I requested they were smaller.  I know ladies a high quality problem.  When I asked about it she said, look in the mirror the smaller sizes look better. If you have a problem with it she said, cut out the tags.
So I say that to you, do you need to size down your board?  Is it time to cut out the tags or change your bylaws?   I find in most cases a smaller board may make for a more perfect fit and better look for your organization. 
Keep in mind my experience in the dressing room however.  The sales lady didn't just move me from my requested size to the smallest size she stepped me down one smaller garment size at a time.  If your board is struggling to find the right fit look at have a conversation with an expert on what is working, what is not and how you might downsize your board to right size your organization.  Downsizing your board is a decision that should be made with care and stepping down over a few years might be a great option. 
What's your perfect size?  Call me we can try some ideas on for size.  See you in the board room!